You can purchase Spyo Premium by visiting our
premium page
and proceeding to pay us. We offer multiple payment options such as Credit Card and Paypal.
Premium is only bound to users, not per server. Only the people who purchased premium will get the perks.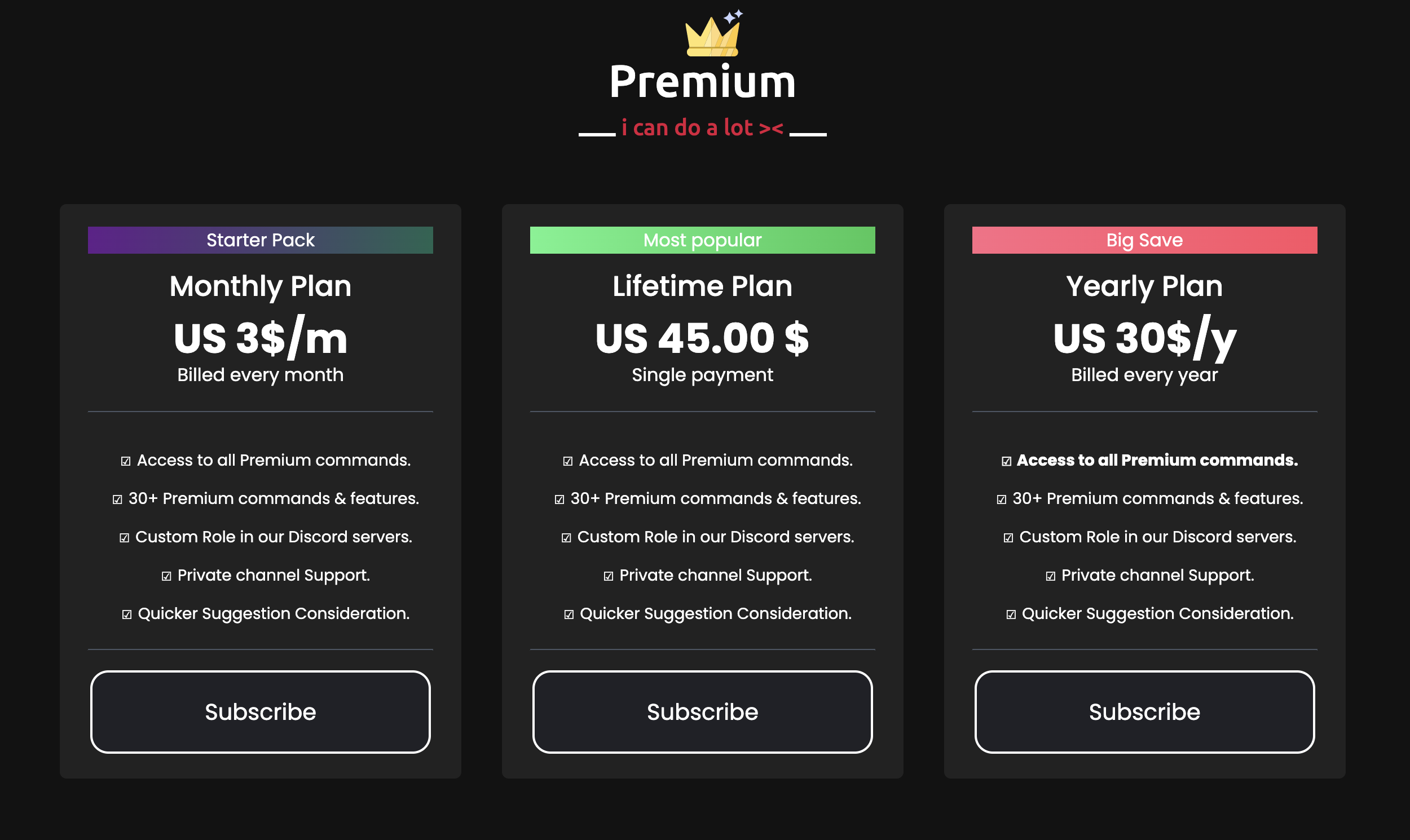 Why Spyo Premium ?
You may question yourself why Spyo Premium. Spyo without premium is pretty premium as well. Here is why to buy Spyo Premium when there are other bots available as well? actually, do believe me when we say there's no other bot like spyo.
Spyo is not just another discord bot. if you have used the bot you know why we are saying so, no offence to other developers but we don't do that server moderation and log stuff like every 2nd bot on discord.
Spyo is a cybersecurity bot, that helps with OSINT, Pen-Testing, Bug-Bounty, CTF etc.
there are no other bots available with the same features. Spyo has been perfectly handcrafted for cybersec enthusiasts, you get access to all of those perfect commands by choosing Premium.
Other than that, buying premium helps us survive the cost of running and maintaining Spyo.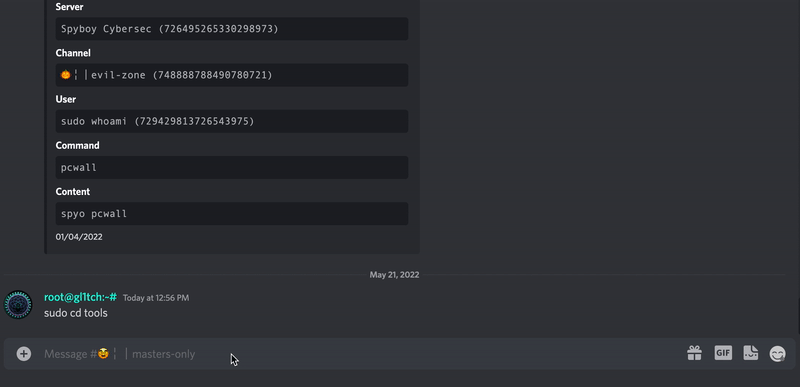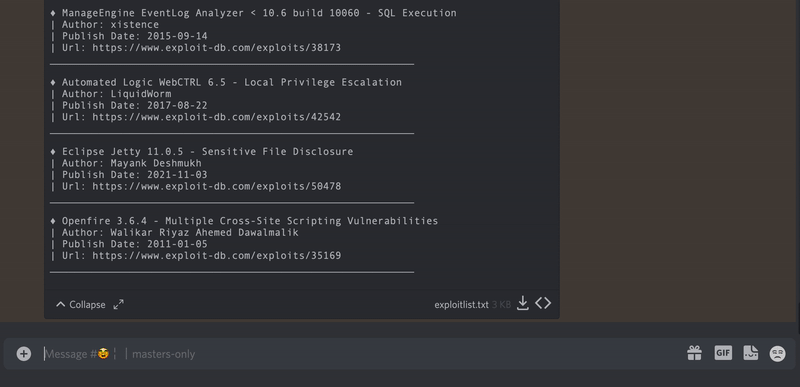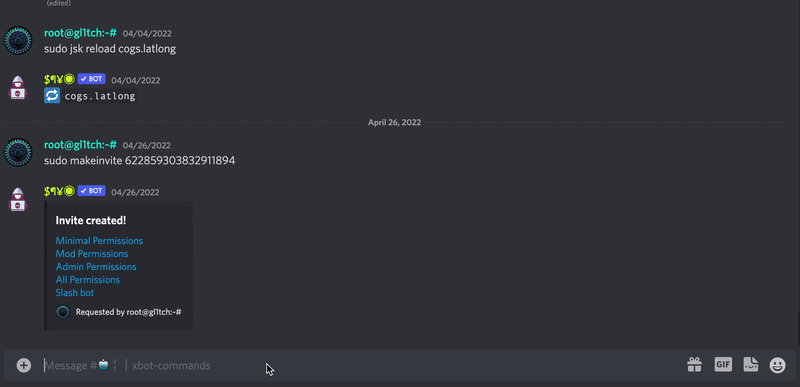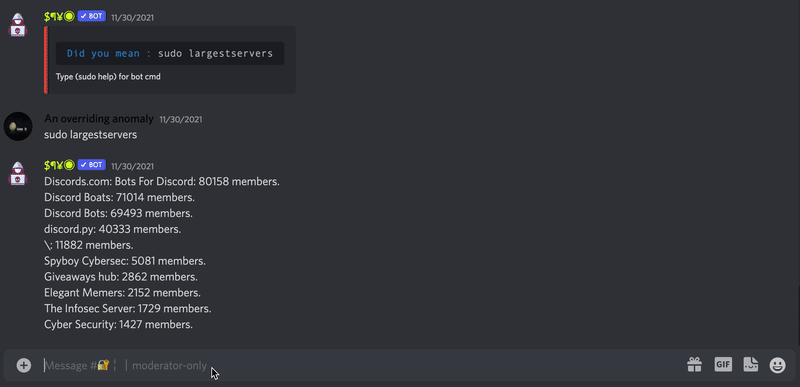 Previews of some features
Premium Commands
We have all the rights to change the premium commands. Some commands that exist today may not be available tomorrow. Some commands might become public. We have the right to shut down the bot. In the event of a complete shutdown, there will be no refund for premium purchases.
If you have any concerns about buying premium, do not hesitate to join our
support server
💪🏻
Last Update: 21 / 05 / 2022